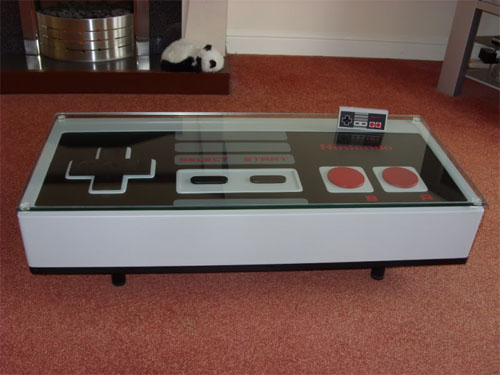 If you don't think you're living the ultimate retro lifestyle, then maybe table shaped like an NES controller is just what you need. Unfortunately, it's being sold in the U.K., so sucks for the U.S. buyers.
You can check out the bidding over at EBay UK.
Right now there have been 11 bids and the price is up to L300, which translates to about, what, 500 American dollars? I have no clue what the conversion rate is.