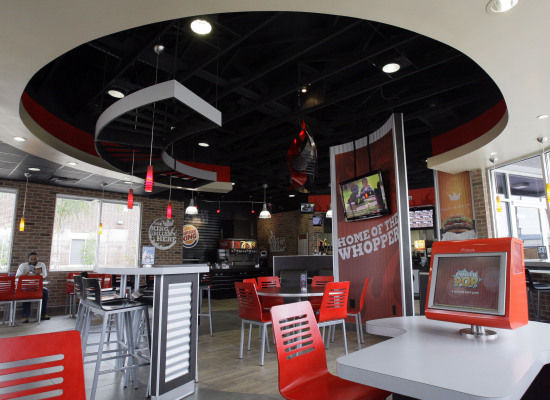 Burger Kings across the nation are trying to go a little more upscale by renovating their nearly 12,000 locations for a more sit-down feel.
According to the Huffington Post,
The company said the new design, called "20/20" at the Miami-based chain, is already in place at about 60 locations around the world. Burger King expects about 75 more redesigned restaurants to be open by the end of next year. But it will take years before all its locations are transformed.
However, based on my observations, the new BK stores look more like approximations of 60s science fiction sets. And I like it! Kind of makes me want to go and get a Whopper right now.