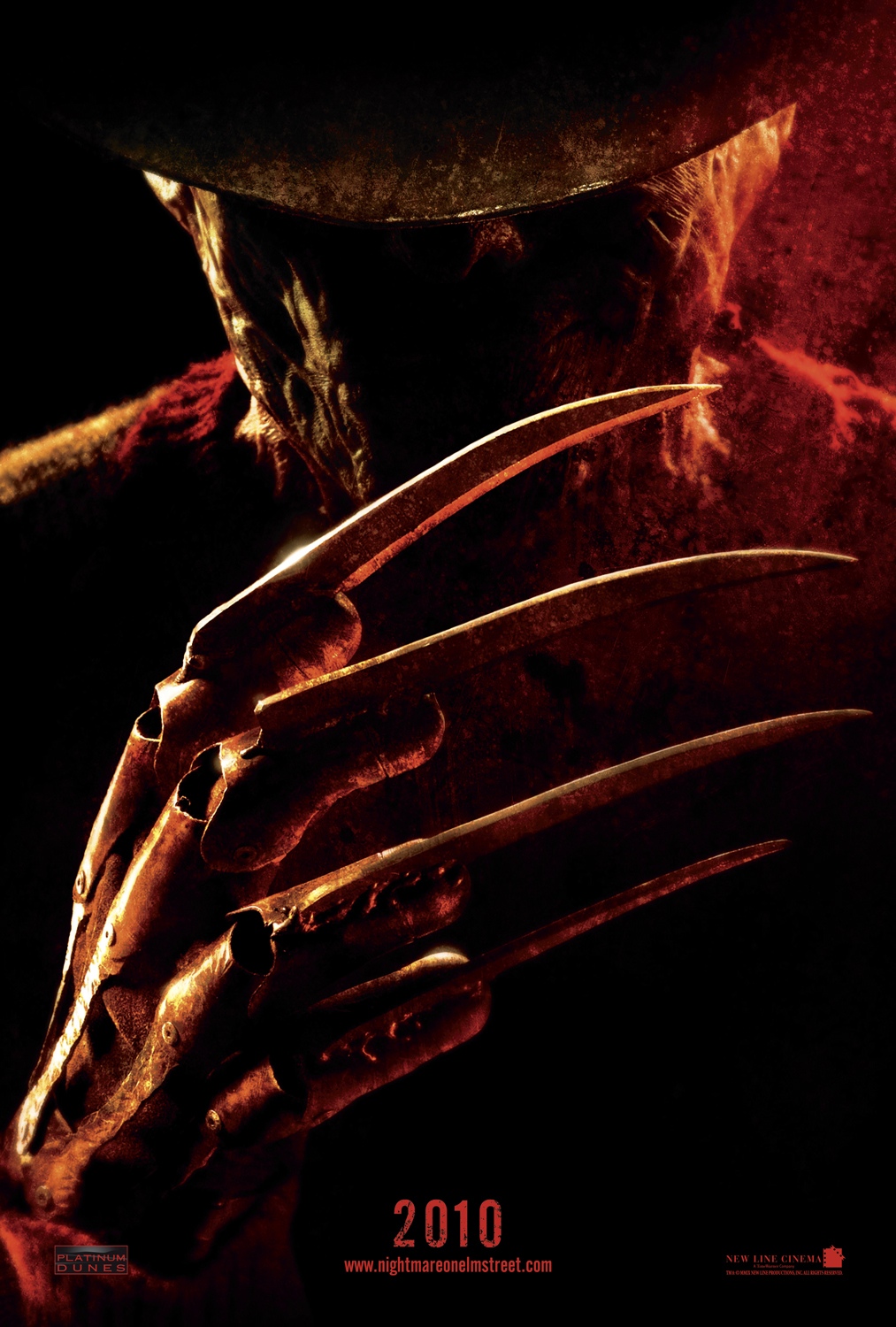 Nostalgia has completely taken over Hollywood, and - if
horror-movies.ca
is right (and it is), then we are going to be subject to a
slew
of horror remakes in the year 2010. Evil Dead, Hellraiser, The Birds...and Nightmare.
Information on the new flick, starring Jackie Earle Haley (Rorschach from Watchmen) as Freddy, is pretty scant right now, so posting a teaser poster and footage from Comic Con 2009 might suffice for the time being. There are plenty of "trailers" up on YouTube, but they're all fakes, so it's not even worth wading through all of those, looking for an original.
One tidbit I thought might need to be included here: as reported
on California Chronicle
, Jackie Earle Haley is reportedly playing the child killer with a - and I'm not making this up - SCOTTISH ACCENT. Hmmm. I'll have to see it.